Editorial | Press Releases | Book Reviews | Fragments
Grand Canyon I | Giants III | Osiria III
Register for our new Hall of Records Newsletter!
Questions? Comments? Suggestions? Advertising? Press Releases? Contact us!


Expedia.com
Booking the Right Trip Just Got Easier on Expedia.com
Enhanced Air, Hotel and Car Offerings Save Travelers Time and Money

ELLEVUE, Wash. – October 30, 2003 – Expedia.com®, the world's leading online travel service, launched several new site enhancements designed to save travelers time and money as they plan their perfect trip. New features help take the guesswork out of commonly asked questions, such as "Is breakfast included in the price of my hotel room?" and "Will airfare be less expensive if I leave a day earlier?" or "What is the total cost of my car rental, including taxes?" Upgrades include in-depth hotel room details, flexible hotel and flight search capabilities and expanded car rental options.
"Listening and responding to customer feedback is of paramount importance at Expedia, helping us earn the leadership position in online travel. Our new site enhancements are designed to empower customers further by anticipating their questions and providing all the information and options they need to book the trip that's right for them," said David Beitel, vice president of product development at Expedia.com. "Nowhere else can customers access one easy-to-use site that provides an extensive selection of hotels, flights, package offerings and even fun destination activities such as helicopter tours, theater tickets or scuba diving lessons."
Room with a View and Breakfast for Two
Expedia.com is the largest seller of hotel rooms online, with more than 55,000 lodging properties, including more than 11,000 Expedia® Special Rate hotels. When travelers search for hotels on Expedia.com, the initial search results now provide a listing of the rooms available for each property, a more detailed description of the type of room (e.g., standard, deluxe, junior suite) and also any promotional extras that are included in the price of the room (e.g., free continental breakfast). Each summary also includes a link to photos and additional information about the property and rooms, such as amenities, giving travelers even more information to find the perfect hotel to suit their tastes. Expedia also offers 360-degree views of select properties, so visitors can take a virtual tour of hotel offerings before booking the one that's right for them.
Rates Without Dates
Expedia's new rates without dates feature gives travelers the flexibility to browse for great hotel rates without entering a specific check-in date. Recognizing that many people like to evaluate pricing and availability before locking in their travel dates, Expedia allows customers to see the best rates available through Expedia at a specific hotel property within the next 60 days.
Sorting Takes Center Stage
Expedia now makes it simpler for travelers to find the right hotel for them by prominently centering its hotel sorting options at the top of page. Customers can choose to sort search results by the characteristics most important to them, including price, hotel name, city or hotel class. Additionally, to save customers time, Expedia now integrates recently-booked flight information directly into the hotel search page.
Compare Rates Before Choosing Travel Dates
Expedia's airfare comparison calendar takes the guesswork out of determining whether taking a mid-week flight is significantly less expensive than flying on Saturday. This intuitive fare comparison feature allows flexible travelers to view a monthly calendar that displays low fares based on other recent searches on the same route. Travelers then can select a departure date and view a return flight calendar to determine the dates and prices that best meet their needs. Available on the most popular domestic routes, this airfare comparison tool provides travelers instant visibility into the flight deals available on Expedia for different travel dates.
Car Rental Customers Are in the Driver's Seat
Expedia's upgraded car rental page gives customers more choice and control over their car rental options. Expedia now offers complete pricing, incorporating all taxes and fees during searching so customers can compare the total cost of different car rental options before they book reservations. Expedia also has added new search options for choosing an airport, in-city location or specific address as the rental car pick-up location and greater selection of car class preferences including minivans, SUVs, sports cars and convertibles. Expedia's driving directions and maps also make it easy for drivers to chart their trips before hitting the road.
About Expedia, Inc
Expedia, Inc. is the world's leading online travel service and the fourth largest travel agency in the U.S. Expedia's award-winning Expert Searching and Pricing (ESP) technology delivers the most comprehensive flight options available online. ESP also allows customers to dynamically build complete trips that combine flights, Expedia® Special Rate hotels and other lodging, ground transportation, and destination services and activities. Expedia's quality and leadership have been recognized in awards such as PC Magazine's "Editors' Choice" and Forbes "Favorite General Travel Site." Expedia is also the first online travel site to earn the Good Housekeeping Web Site Certification, awarded to Web sites that meet Good Housekeeping's rigorous standards for consumer protection and quality assurance. Expedia is a wholly-owned subsidiary of IAC/InterActiveCorp (NASDAQ: IACI). CST: 2029030-40.
FOR MORE INFORMATION, CONTACT:
Expedia, Inc.
13810 SE Eastgate Way
Suite 400
Bellevue, WA 98005
phone: 1 (800) EXPEDIA [1 (800) 397-3342]
local: 1 (404) 728-8787
Expedia.com support and feedback form
website: http://www.expedia.com


&nbsp &nbsp &nbsp &nbsp

&nbsp &nbsp &nbsp &nbsp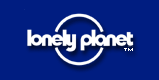 Lonely Planet
Lonely Planet Staffers Pick Top 2004 Destinations

AKLAND, CA (January 14, 2003) – Lonely Planet global staffers have submitted their annual votes for the 'hot' (as in 'have to go there!') destinations for the New Year.
The grand winner in 2004, by a pronounced margin, is New Zealand – again!
The perfect storm of spectacular scenery, hospitable citizenry, compelling culture, perceived geographical safety and free global big-screen advertising courtesy of Lord of the Rings has catapulted New Zealand into the coveted top spot for the second year in a row.
One Lonely Planet staffer summarized it succinctly, saying, "I think it's a great country. It's a long way from the political hot spots of the world, which makes it fairly safe. The scenery is spectacular, and there's a huge variety of it in such a small country: beautiful secluded beaches, geysers, mud pools, volcanoes, mountains, lakes, fjords (Lord of the Rings was filmed there for a good reason!). There's a strong sense of culture as well as a relaxed attitude. As an added incentive, it's nuclear-free -- no nuclear warships, submarines or power stations are allowed."
As in previous polls, five places emerged as clearly more popular than the rest. New Zealand was in the top five last year, but the other four were not. Newcomers to the winner's quintet this year are:
Peru – "Peru is the jewel in South America's crown, mostly for Inca remains but also for history, architecture and sense of adventure."
Croatia – "Croatia is an absolute gem: Mediterranean meets Eastern Europe – a great combination of food and style, natural beauty and architectural delight. One of Europe's best-kept secrets!"
Australia – "Australia is like New Zealand, only bigger, more diverse and with better weather. Who could say no?"
Thailand – Lauded for its compelling combination of culture, countryside and calm. "Thailand has it all -- and it's cheap."
To read more about this poll and these destinations, read the Traveller at Large column at www.lonelyplanet.com written by Lonely Planet's global travel editor, Don George.
To schedule an interview with Don George, please contact Cindy Cohen, cindy.cohen@lonelyplanet.com, or Frank Ruiz, frank.ruiz@lonelyplanet.com.
To purchase guides to these destinations, visit the Lonely Planet Shop at shop.lonelyplanet.com.
FOR MORE INFORMATION, CONTACT:
Lonely Planet
150 Linden Street
Oakland, CA 94607-2538, USA
phone: 1-510-893-8555
fax: 1-510-893-8563
email: info@lonelyplanet.com
website: http://www.lonelyplanet.com




Editorial | Press Releases | Book Reviews | Fragments
Grand Canyon I | Giants III | Osiria III
Register for our new Hall of Records Newsletter!
Questions? Comments? Suggestions? Advertising? Press Releases? Contact us!