Editorial | Press Releases | Book Reviews | Fragments
Effigy Mounds II | Sea Serpents IV | Atlantis IV
Register for our new Hall of Records Newsletter!
Questions? Comments? Suggestions? Advertising? Press Releases? Contact us!


Worringham Safaris | Travel Geo


Worringham Safaris
A New Dimension in Travel to Africa

p until fairly recently, travel to Africa usually meant a stay at a large safari hotel where afternoon game drives and additional activities were booked at the front desk. The accommodation was not much different to that of any other hotel in the world, often rather crowded and impersonal, and good sightings of the African wildlife was rare. What with pop-top vehicles and hoards of tourists, one had better sightings of people from other parts of the world than of the pride of Lions, or herd of Elephants, that they pursued.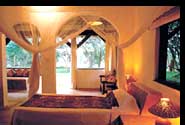 Africa enthusiasts will be pleased to know that these 'safari hotels' are largely a thing of the past, particularly in southern Africa. The exclusive safari lodge, hosting a maximum of 16-20 guests, has emerged in response to the demand for a more personalised and real African experience. These lodges are set in the midst of the prime wildlife destinations of Zambia, Botswana, Namibia and South Africa, usually on the banks of a major river such as the Zambezi, or at the edge of a waterhole which attracts a great variety of game & birds. The lodges are usually rustic in design, but always very comfortable, with an open-sided central living and dining area and separate tented or thatched guest chalets stretching out on either side. The cuisine is outstanding. Prepared by fully trained chefs, guests are served three delicious meals a day, as well as morning and afternoon tea. Game drives are in open safari vehicles accompanied by well-trained, knowledgeable professional guides. Walking through the African bush is also a popular activity. The professional guides are expert trackers and virtually any animal of interest can be located from fresh spoor. Then there are often boat rides on the river, night drives and a range of other game-viewing activities.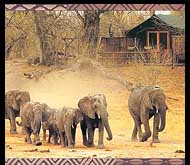 Recently, travel to Africa has gone one step further. Selected safari operators in southern Africa, primarily Zambia, run scheduled safaris that are hosted by a wildlife expert and on which guests can participate in a wildlife research project. These projects focus on anything from Elephants, Hippos and Wild Dogs, to 'Sounds of Africa' where guests listen to and interpret wildlife communication using sophisticated sound equipment. So now, as well as doing all the usual safari activities, guests have the opportunity to be involved with researchers and wildlife experts, going into the field with them and gaining insight into conservation, environmental management and rural development in Africa.
Instead of merely watching the game from afar, guests have a hands-on experience, learning more about Africa's wildlife and the many factors which impact on it. They return home, not only having travelled to an incredible destination, but having gained a greater understanding of the wildlife and the tireless work being done to achieve an equilibrium with man and the environment. Nowhere is this more of an struggle than in Africa, where these three factors are constantly in conflict, and where researchers and wildlife managers work hand-in-hand to implement strategies that will secure the future of these tremendous creatures.
FOR FURTHER INFORMATION:
Karin Bailey
B.Soc.Sc.(Hons) Tourism, Environmental Management & Rural Development
Worringham Safaris
Phone: +61 7 4696 8301
URL: http://www.worringham.com
e-mail: worringham@bigpond.com


&nbsp &nbsp &nbsp &nbsp

&nbsp &nbsp &nbsp &nbsp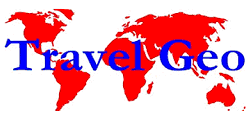 Travel Geo
Lazio, the Scent of Things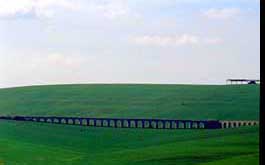 his Region is an invitation. An invitation to rediscovering slowness and savouring the taste of things. When in Lazio, one must follow curiosity and instinct, catch details, and be ready to change itinerary and path and making frequent pauses. Each corner, each street, holds a little bit of history, some anecdote, a tale, a breathtaking sight or landscape. At each corner you may find a dish to taste, an interesting chat to make, something to buy.
Lazio gathers all Italian varieties and peculiarities, under both morphological and historical-cultural aspects. Not to say about gastronomy: land and sea food, popular as well as refined cookery.
A lovely destination for everybody, offering fun and relax to elderly, families with children and tourists with special needs. In Lazio, history and culture mingle and blend into the landscape. From the northern Tuscia to the southern Ciociaria, from the coastline to Sabina, the historical centres and art cities offer all the best that has been produced in millennia of culture in a unique superposition of historical periods and stiles that has no equal in the world. Something that can only be described through the paths of sensation and emotion. The Consular routes, a sign of Ancient Rome's grandness and proudness, still reach any corner of the Region: roads which are a symbol of a memory which is not only a Roman, Regional or Italian patrimony but a European, Mediterranean and Oriental one indeed.
All possible itineraries are profoundly marked by the signs left by populations, religion, philosophy and transformations. Lazio is a territory to read and interpret through the eras, from the most ancient origins of the Italian population to contemporary age, a territory to explore in depth in order to appreciate its many resources.
From a relaxing mountain promenade to the well being offered by thermal spas, from the pureness of the uncontaminated countryside and natural reserves to the fascinating coastal area, comfortably equipped for recreation and pleasure boating and rich in popular legends. An occasion to go along the way of our Faith and along the ways of the many Cultures that crossed the history of this territory.
Rome, but not only Rome, because Lazio is a rich land, worth to be discovered.
FOR FURTHER INFORMATION:
Regione Lazio Assessorato alla Cultura, Spettacolo, Sport e Turismo Press Office
Intesa Via dei Banchi Vecchi 58 00186
Roma
Tel: + 39.06 6832740
Fax: + 39.06 6832770
URL: http://www.travelgeo.it
Lazio, Italy: http://www.travelgeo.it/news.asp?233
e-mail: info@travelgeo.it








Editorial | Press Releases | Book Reviews | Fragments
Effigy Mounds II | Sea Serpents IV | Atlantis IV
Register for our new Hall of Records Newsletter!
Questions? Comments? Suggestions? Advertising? Press Releases? Contact us!